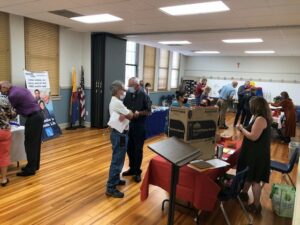 We are so excited about this year's Ministry Fair and look forward to visiting with new faces!  Last year's event was EPIC and we believe this year will be even better.
If your asking what a Ministry  Fair is?  It's all the many and various Ministries on our thriving church campus!  Did you know that we have over 17 ministries that you, your spouse or entire family can be apart of?!   This is an excellent event to learn more about all ministries and how you can be apart of something amazing.
We will meet after each Mass starting with the 5:30PM Saturday Vigil on Sept. 18th and ending at the 11:30 AM on Sept. 19th!  Set up's will be in the  O'Reilly building.  Come sign up for a gift basket give-away!  Drawing after each Mass!
Refreshments will be available!  Tons of goodies, fun, and lot's of fellowship.