St. Mary's Youth Group
Welcome to our Youth Group Ministry site. We share in three firm foundation Spiritual, Social and Service. We invite any youth between 7th grade and high school. We also encourage our high school graduates to be Adult Leaders.  Our Youth Group is focus  on building fellowship and living out our Catholic faith through spiritual, social and service events.
Our Youth Group continues to assist every first Saturday of the month at Churches Touching Lives for Life from 8 am till 11:40 am.
Melinda Pena
(254) 773-4541
American Heritage Girls
American Heritage Girls (AHG) is a Christ-centered scouting program for girls ages 5-18 and is open to girls of all Christian faiths.
AHG's are involved in many activities throughout the year such as helping those in need as well as camping, earning medals, participating in Pinewood Derby, kayaking, canoeing, rafting, horseback riding, parades, water sports, fundraisers, annual clothing swap and more.
AHG's mission statement is–"Building women of integrity through service to God, family, community, and country."
For additional information about this wonderful opportunity to build friendships and share great experiences contact Mrs. J. Stoebner at  jennyjo8502@yahoo.com. 
Cub Scout Pack 152
Pack membership is open to boys and girls from kindergarten to 5th grade.  Cub Scouting is fun for the entire family. In Scouting, boys and girls start with their best right now selves and grow into their very best future selves.  It's fun, hands-on learning and achievement that puts kids in the middle of the action and prepares them for today-and for life.
For more information go to beascout.org for contact information of leaders and more information about cub-scouting. 
Boy Scout Troop 152
Scouts BSA is the traditional Scouting experience for youth in the fifth grade through high school, 11 to 17 years old. Service, community engagement and leadership development become increasingly important parts of the program as youth lead their own activities and work their way toward earning Scouting's highest rank, Eagle Scout.  To join a boy must apply online with parents' consent at beascout.org and be between the ages of 11-17. Being a Scout means you are a member of a worldwide youth movement that stands for certain values and beliefs.  
For more information about Pack 152 or Troop 152 go online to beascout.org for contact information and how to join.  Applications can be filled out and fees paid for online.  Personal visits to a Troop/Den meeting are Welcome.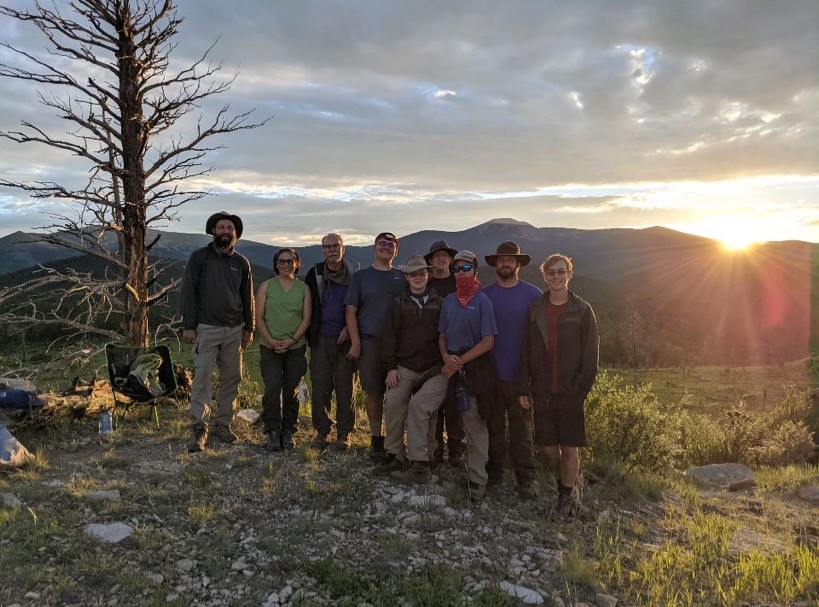 Boy Scouts Troop 152 at Philmont Scout Ranch in New Mexico on June 17, 2021.